How To Turn Your Prom Dress



Into A Halloween Costume



I take Halloween very seriously, and since the good people of New York dress up on a daily basis it's no wonder that the costumes are always top notch! In continuing with last year's trend of creating Halloween costumes from your favorite Faviana cocktail dresses we wanted to bring you a Halloween look inspired by our prom dresses 2016 collection!
Poison Ivy
Of course every girl wants to look their best on Halloween but we also want to be scary! That's why a femme fatale like Poison Ivy is the perfect costume, and style 6428 will have you off to a great start. This strapless chiffon gown features a sweet heart neckline with a daring slit. The flowing chiffon adds to the grandiose effect!
To really sell the look you'll need her signature fiery locks, so if you're not naturally a red head go ahead and find a wig to do her justice! As an added plus the wig can be used for costumes that feature other iconic red heads like Ariel or Jessica Rabbit!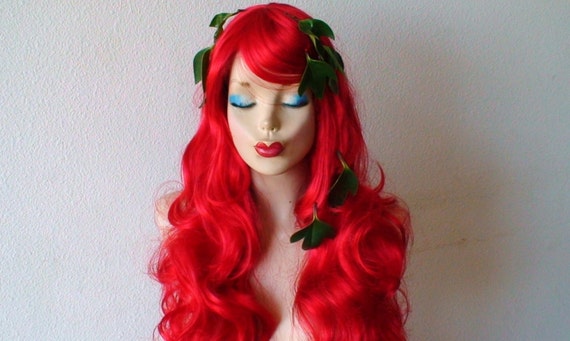 Makeup might be the best part of this outfit since it gives you a lot of room to be creative! If you're not sure which direction to go in there are tons of informative tutorials on YouTube and different blogs. I'm especially fond of Jessica Harlow's take on this look, you can read her blog here.
We hope this look helped inspire you for Halloween! Take a look at our green prom dresses collection to pick your best Poison Ivy outfit! If you used your Faviana dress for Halloween be sure to send us a picture on Facebook!
By Faviana NY