5 Must Have Accessories to Help you Survive Winter

Yay it's the holiday season! Tis the time to eat, drink, and be merry! Unfortunately nothing quite ruins merriment like freezing cold New York winters. However I've been living here awhile now so I've compile the top accessories you need (besides a Faviana cocktail dress) to survive the winter!
I'm sure you've seen them everywhere but a great hat is not to be overlooked! We lose a ton of heat from our heads and finding a functional and fashionable hat may be just the thing keeping you from the winter sniffles! Try something with rustic charm! Trust me, they always look adorable in pictures.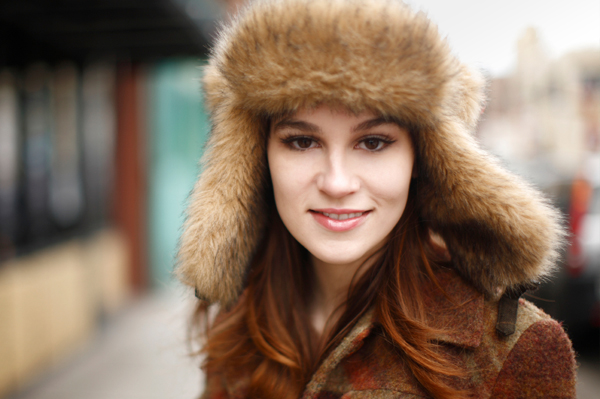 2. Gloves

I'm admittedly a bit of a scatter brain but when I know I'm going out for the night I always grab my trusty pair of leather gloves! They can make all the difference between suffering in the winter cold and handling it like a true New Yorker! Luckily they now make tech savvy gloves that allow you to stay toasty and respond to that cute guy you met last week.


3. Heavy Lotion

I know my fashion smart girls use lotion on a regular basis but what you might not know is that your usual lotion probably isn't cutting it in these colder months. When it gets chilly I like to switch to a thicker lotion like Body Butter by The Body Shop! This stuff is amazingly moisturizing and comes in a ton of different scents!


4. Chaptick/Lip Exfoliator

I consider this a two-fer because these products need each other in order to be used to their full potential! We all get awful dry lips as it turns colder and anyone can tell you that licking your lips makes it that much worse! Use the lip exfoliator to clear away any flakey dead skin and then apply your preferred lip balm immediately after! It'll leave you with kissably soft lips and as a plus the exfoliant can be used to perfectly apply lipstick.


5. Proper Socks

Right now you're probably having a good laugh and thinking, "Brianna I own a ton of socks!" but I'm not talking about your run of the mill "made for jogging socks". Oh no, I'm talking about these bad boys!
That's right ladies! WOOL SOCKS. Maybe these dad socks are making you die a little inside and are they attractive? Certainly not and by no means should you wear them with your prom dresses. But they will be the deciding factor between being able to move around outside like a functional human being or never leaving your house/apartment again. I personally love seeing these peak out over a pair of combat boots and you'll be so warm I promise, you won't even care.
We hope these accessories help to keep you warm during the next few months until it's time to rock your Faviana dress at prom! Take a moment to click through our fabulous collections and if you have any topic you'd like to read a blog about send us your suggestions!
By Faviana NY